/

DESIGN

IT'S HOW YOU GET THE RIGHT CARRIER

THE FIRST TIME

/

HIGHLY RESPONSIVE SUPPORT

Long Term Account Management

/

IT'S ABOUT

PROFITABILITY & EFFICIENCY

THE RIGHT CARRIER SETUP ACHIEVES BOTH.
Welcome to the midwest's premier business to business telecommunications carrier agency! As an agent of phone companies and cable companies covering virtually all of America, Telecom Associates LLC is happy to use its long list of carriers to quote the best phone services, internet services, Metro Ethernet services, (ELAN/MPLS), SB WAN services, fiber optic services, and carrier services for your business!
If you are searching for internet services near me or phone services near me, this is where Telecom Associates comes in. Serving Wisconsin, the entire Midwest, and even across the country, you can depend on our carrier agents and carrier services to provide trusted telecommunication consulting services! With Telecom Associates, our carrier agents such as Spectrum agents and AT&T agents can quote the best internet services in the area for you. Phone & Internet
We match the best phone service which links to your existing phone system and the fastest and lowest-cost internet bandwidth for your needs. Fiber Optic and Ethernet
Get virtually unlimited speed scalability, the clearest voice calls and the carrier-guaranteed highest uptime in the industry. Metro-Ethernet & SD WAN
Securely network your locations with fiber optic Ethernet for the most uptime in the industry or an SD WAN setup for the most cost effective connectivity available.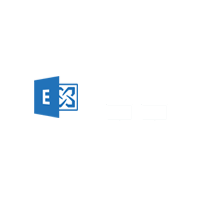 Office 365 and Hosted MS Exchange / Desktop as a Service
Discontinue storing and updating your MS Office applications sooner than later, as getting hosted applications is not a question of if, it's a question of when. Disaster Recovery as a Service
Pay minimal costs to keep/update data on a virtual machine while it hibernates, waiting to go live in an instant to serve your company in a DR scenario. Cloud, Co-Location and Virtual Machine
Don't replace your in-house servers - turn that Cap-ex into an Op-ex by using virtual servers to free up maintenance and risk of loss.
As a President's Club award winning business telecommunications representative pensioned by both America's largest incumbent phone company and second largest cable company Telecom Associates LLC knows first hand that all carriers have strengths and weaknesses.
Telecom Associates LLC deploys almost two decades of carrier expertise to serve our customers with the highly-responsive support and the full lifecycle account management businesses deserve. Our Mission is to drive Profitability and Efficiency for our customers by aligning them with the best-fit carrier service available to their building(s) anywhere in America.
SUPPORT
Some of our carriers' 24/07/365 Tech Support:
Coax Services: (877) 892-4662
Fiber Optic Services: (866) 286-3938
TDM/T1/PRI Services: (800) 247-2020
Fiber Optic Services: (877) 288-8362
Coax Services: (800) 391-3000
Fiber Optic Services: (877) 543-3961
All Support: (888) 663-1700
TDM/T1/PRI Services: (800) 247-7285
Fiber Optic Services: (800) 661-9349
All Support: (888) 288-5010